Buffalo, NY Gas Tank Coating & Tank Lining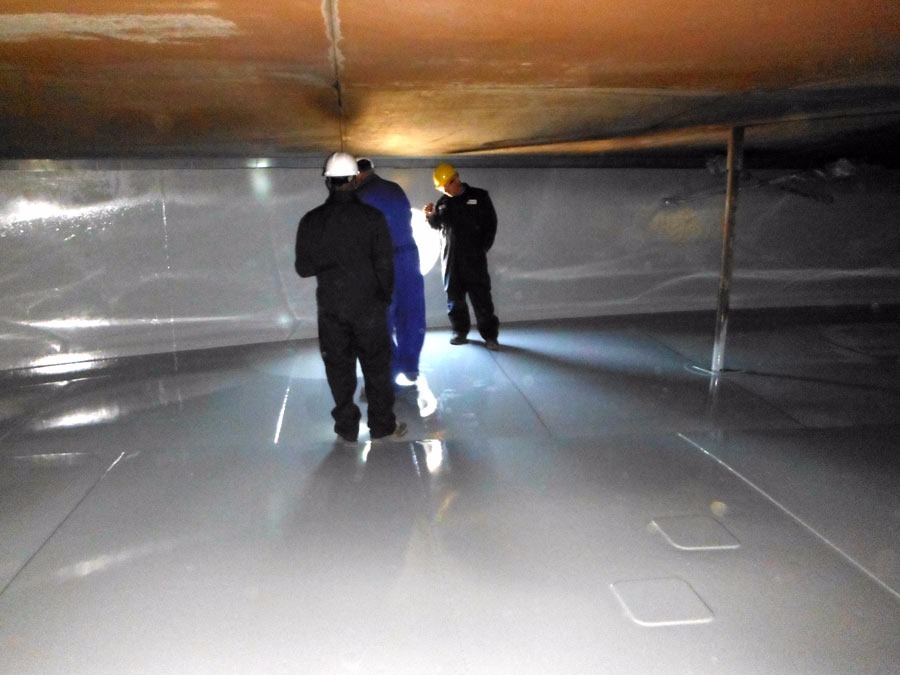 The state of New York has strict safety regulations regarding how companies are permitted to store petroleum. The fuel tanks of your Buffalo business need to be properly coated internally and externally to prevent leakage. Failure to follow American Petroleum Institute Standard 652 can result in heavy fines and an ecological and health disaster at worst. There is no more reliable gas tank lining and coating source for businesses in the Buffalo, NY, area than American Coating Technologies.
Internal Gas Tank Coating
Before applying new gas tank lining to your petroleum tanks, experts at American Coating Technologies carefully examine your tanks for cracks or deficiencies. We provide full repairs if any problems are discovered by applying a new coating.
Once repairs are complete, we remove all rust, mill scale particles, corrosion, and previously applied coatings using the most efficient technique for your gas tank. Only once your tank is completely clean do we apply two coats of phenolic flexible epoxy coating for a total thickness of at least 20 mils. The process takes at least 24 hours, and we carefully control the humidity.
Exterior Gas Tank Coating & Tank Lining
Similar to the internal gas tank lining process, the exterior coat needs to be applied to a completely clean surface. At American Coating Technologies, we water blast the exterior of your petroleum tanks to remove all dirt, grit, and other particles. Once it is clean, we apply a 4-7 mil thick coating of dry-fall primer followed by aliphatic urethane with a mold inhibitor. This topcoat has a life expectancy that is 3 times longer than the old bush and roll method of gas tank coating. It is fast to apply and extremely cost-effective for your Buffalo, NY, business.
Your Gas Tank Coating & Tank Lining Provider in Buffalo, NY
If your Buffalo, NY business stores petroleum for any reason, you need high-quality gas tank lining to meet industry standards and protect your workers' health. Contact American Coating Technologies today, and our experts will work with you to determine how your company can save money, now and in the future, on coatings for your petroleum tanks.